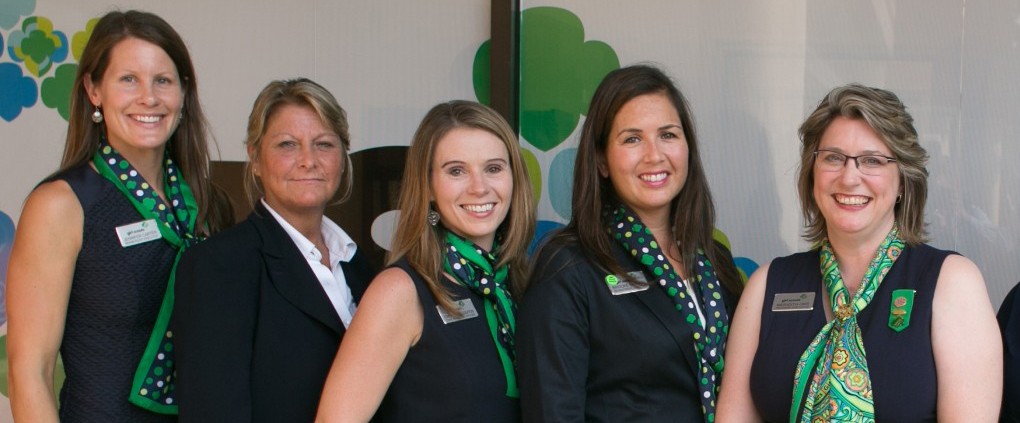 Careers
Membership Director
Multiple Locations
The Membership Director is a full-time position responsible for implementing recruitment, retention and development processes through various membership initiatives directed at Girl Scouts including projects in underrepresented areas. This role will provide direct support and guidance to current Girl Scout troops as well as develop specific initiatives that support specific counties and North Carolina Coastal Pines council wide goals.
Additionally, the Membership Director oversees teams of volunteers who work in partnership to accomplish the council mission and with the Recruitment Director to grow membership, as well as cultivate community partnerships. Individual should have excellent communication and presentation skills, customer service and supervisory experience, strong human relation and networking skills, and the ability to manage multiple on-going projects in a fast pace, diverse environment. Comfortable and fluent computer skills a must.
Qualifications include Bachelor's degree and equivalent experience; Girl Scout experience is a plus, but not required. Evening and weekend work required. Competitive salary, commensurate with experience, and excellent benefits. EOE.
Wake County: This position is full-time and based out of our Raleigh Service Center. To apply, email a cover letter and resume to Shawna Peaks, Membership Executive, by July 3, 2015.
Recruitment Director
Raleigh Service Center
The Recruitment Director is a full-time position responsible for successfully culminating recruitment efforts by developing, initiating and pursuing communications strategies and protocols needed to convert prospective members (leads) to registered members.
In this position, the Recruitment Director works in partnership with the program and membership staff to secure increased girl and adult volunteer participation to grow membership at all levels of the organization, as well as cultivate community partnerships needed to implement Girl Scouting within an assigned area. The Recruitment Director will assist in the design and implementation of a comprehensive plan for girl and adult membership growth in targeted areas by researching market data, membership trends, and other pertinent information relevant to designated geographic areas. Individual should have excellent communication skills, presentation skills, customer service, sales and strong human relation skills. Spanish-language skills a plus. Occasional evening and weekend work required. Competitive salary, excellent benefits. EOE. Please email cover letter, resume and salary requirements to Allison Winans, Volunteer Services Executive no later than July 1, 2015.
Community Outreach Specialist
Part Time, Temporary - Multiple Locations
Girl Scouts North Carolina Coastal Pines is looking for an energetic, fun and creative individual who relates and understands the development needs of youth and who enjoys working with girls. As a programming assistant you would be responsible for the development and implementation of age appropriate programs designed to build leadership, self-esteem, assist girls in developing new skills, and promote team building. Must be able to work with upwards of 20 girls at a time and ensure their safety by enforcing appropriate safety regulations and emergency procedures. Applicants must be a high school graduate and have reliable transportation. Experience working with children is a must. EOE.
Fund Development Coordinator
Full Time, Raleigh Service Center
We're looking for an early career development professional to balance crucial administrative tasks and data entry with opportunities to grow fundraising, grant writing, database, and research skills – all in support of the premier leadership experience for girls!
Fund Development Coordinator will be responsible for planning, coordinating, and implementing all aspects of our annual member giving campaign (Family Partnership) and will assist with the overall efforts of the Fund Development team including:
Functioning as first resource for fundraising-related questions, both internal and external
Donor database entry, receipting, reporting, and data analysis, including donor acknowledgement and financial reconciliations processes
Assisting the team with research, grant writing, and reporting for corporate, foundation, and United Way donors
Providing general support for the team, including mailings, reporting, filing, and any other needs
The perfect candidate is able to speak before groups and make a case for support, has strong organizational, project management, and interpersonal skills, and has a passion for attention to detail and great customer service. Candidate should possess a bachelor's degree and a minimum of one year experience in professional office environment.
This position is full-time, based out of our Raleigh office, and salary is commensurate with experience. To apply, email a cover letter, resume, writing sample, and references to Emily Hill, Director of Individual Giving, by June 30, 2015.