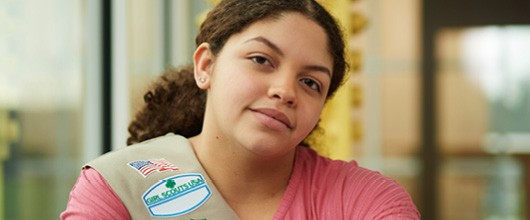 Strategic Learning
Moving at the speed of girls is what we're all about here at Girl Scouts-NC Coastal Pines.  And to make sure we are on the right track with today's girl, our council began a Strategic Learning process in 2013.
Staff and board members joined with volunteers and girls from across our council to envision the future of Girl Scouting in North Carolina and determine key priorities for delivering the best experience possible for our Girl Scouts.
Our strategic learning team identified a winning proposition statement, five key priorities for the council, and a three-year implementation plan to carry us into the future. Our Statement:
Girl Scouts – North Carolina Coastal Pines is the premier, sustainable organization for girls that inspires and empowers them to reach their potential through fun, memorable and unique experiences.
Our five key priorities:
 

Volunteer Support and Structure

Development of traditional Troops with emphasis on grades K-5

Recruiting alumnae and strengthening the bond to Girl Scouting

Exploring our growth potential in underserved areas

Diversification of funding
With this statement and priorities in sharp focus, we have accomplished many year-one goals since January 2014.  We launched a new website which includes an online volunteer toolkit full of program resources for planning troop meetings and activities. In partnership with Girl Scouts of the USA, we revamped our online registration system creating a more efficient and streamlined on-boarding process for girls and volunteers.  
These are just a few of the exciting changes made! We are continuing to carry out the goals of our three-year plan so that we can provide the best Girl Scout Leadership Experience possible. And we'll continue to work towards our goals together.
Interested in learning more? Take a look at our Strategic Learning Presentation, browse through our Strategic Learning FAQs, or email our Strategic Learning Team.