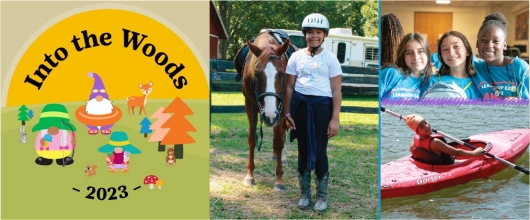 Camp Registration & Financial Aid
Girl Scout camp provides amazing opportunities for girls to not only develop and grow a love for the great outdoors, but to build courage and confidence all while meeting new friends!
While 2016 summer camp is over, use our 2016 Summer Fun Guide to browse all the amazing resident and day camp opportunities offered last year. From water fun to CIT training to adventure camps - there's something for every girl at Girl Scout Camp. 
Keep reading to learn the scoop on camp registration, financial aid, and using Cookie Dough for camp!

At Girl Scouts, we believe that camp is for every girl. And thanks to our generous donors and our Send a Girl to Camp appeal, we're thrilled to be able to offer financial assistance in order to give more girls the opportunity to experience Girl Scout camp. 
To apply, simply fill out our online Campership Financial Aid Form. A girl must be a registered member to qualify for financial aid. All requests are confidential and private.
Interested in helping provide exiting camp opportunities for girls? Donate to our Send a Girl To Camp appeal today! All donations are put towards providing financial assistance to girls across our 41 counties so that every girl can experience the magic of camp.

Using Cookie Dough to Attend Camp
Use your "dough" to attend camp! Girls who have earned Cookie Dough (funds placed on a council gift card) or selected summer camp as a Superstar Destinations reward can apply their balances/reward to help pay for summer resident or day camp opportunities! Hooray!
Stay tuned for new ways to apply your Cookie Dough to pay for camp online via our new Activities registration system!
Questions about using Cookie Dough? We've got your back. Contact the HelpDesk and we'll get it taken care of!