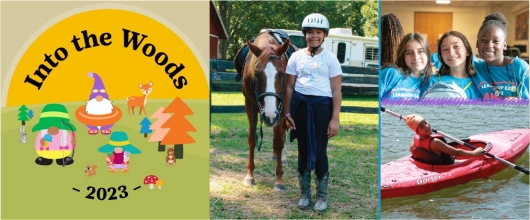 Camp Registration & Financial Aid
Summer Resident Camp Registration Opens Midnight February 3, 2016!
Girl Scout camp provides amazing opportunities for girls to not only develop and grow a love for the great outdoors, but to build courage and confidence all while meeting new friends!
Use our 2016 Summer Fun Guide to browse all the amazing resident and day camp opportunities available this year! From water fun to CIT training to adventure camps - there's something for every girl at Girl Scout Camp. 
Keep reading to learn the scoop on camp registration, financial aid, and using Cookie Dough for camp!
Login to C.O.R.E, our online camp and event registration system. You will need to create an account if you are a first time visitor!
Registration opens at midnight. Log in and then select your camp. You can search for a particular camp session using the search box at the top left or use the left side menu navigation to filter your choices.
Select the session your girl can't wait to attend and add it to your cart.

Use our online check out system to reserve your spot – it's fast and easy!

Questions or having trouble registering? Email our helpdesk to get you on your way! You can also read our Camp Cancellation and Refund Policy. 

At Girl Scouts, we believe that camp is for every girl. And thanks to our generous donors and our Send a Girl to Camp appeal, we're thrilled to be able to offer financial assistance in order to give more girls the opportunity to experience Girl Scout camp. 
To apply, simply fill out our online Campership Financial Aid Form. A girl must be a registered member to qualify for financial aid. All requests are confidential and private.
Interested in helping provide exiting camp opportunities for girls? Donate to our Send a Girl To Camp appeal today! All donations are put towards providing financial assistance to girls across our 41 counties so that every girl can experience the magic of camp.

Using Cookie Dough to Attend Camp
Use your "dough" to attend camp! Girls who have earned Cookie Dough (funds placed on a council gift card) or selected summer camp as a Superstar Desintations reward can apply their balances/reward to help pay for summer resident or day camp opportunities! Hooray!
There are two ways use Cookie Dough to fund your summer full of fun!
Register online and pay for your camp sessions via CORE. Once your spot is reserved, mail in a copy of the back of your Cookie Dough Card along with your registration receipt which you'll receive via email. Make sure you note the amount of Cookie Dough you'd like to apply to your registration - full or partial!. We then issue a refund for the amount overpaid. It's that easy!
Register for your camp session via mail. Don't forget to include a copy of the back of your Cookie Dough card in lieu of payment and also note the amount to be applied to your registration -full or partial!. Remember that when applying by mail, registrations take longer to process and there is a chance that your session may fill before your registration is complete. 

Questions about using Cookie Dough? We've got your back. Contact the HelpDesk and we'll get it taken care of!