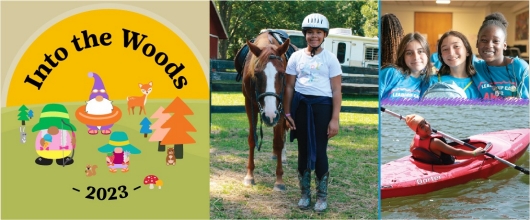 Summer Resident Camp
Girls sing songs like rock stars by the campfire, swim like fish in the lake, and channel their inner-outdoor adventurer when attending Girl Scout summer resident camp.
Whether she's looking for a week of adventure or a day of exploring, we've got you covered. Horseback riding, swimming, learning to surf or sail, crafting, hiking the Appalachian Trail and much, much more – there is something that shows every girl she can shine.
Our three amazing resident camps located in Johnston, Vance, and Beaufort counties offer unique experiences and are special places where girls create memories that will last a lifetime.
Girl Scout Camp is not only about gaining outdoor skills and friendships - it's about helping girls discover who they are and exploring the world around them. At camp girls realize that anything is possible…and that their next great adventure is just around the corner.
Go ahead – help her open the door of possibilities by registering for one of our summer sessions. Summer Sessions for 2015 will be available in January!
Questions? Contact Camp and Outdoor Programming Executive Keli Diewald.