Volunteer Essentials
Welcome to the great adventure that is Girl Scouting! Thanks to volunteers and mentors like you, generations of girls have learned to be leaders in their own lives and in the world. Have no doubt: You, and nearly one million other volunteers like you, are helping girls make a lasting impact on the world.
This new digital edition of our Volunteer Essentials guide is designed to support busy troop leaders on-the-go. You can easily find what you need to get started on your Girl Scout journey and search for answers throughout the troop year. 
Think of Volunteer Essentials as your encyclopedia to Girl Scout volunteering: it's here when you need it, but there's no need to read it all today.
Get started by browsing through these sections: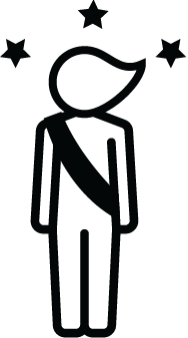 Whatever your volunteer position, your hard work means girls will embark on new adventures, make friendships that last a lifetime, and deepen their connection to their community and the world. We're calling on all members of society to help girls reach their full potential, and you've answered that call. So thank you, from the bottom of our hearts!
Our Council:  Girl Scouts-North Carolina Coastal Pines
Girl Scout councils are chartered by the national office to attract and retain members in a geographic area, provide ways for girls to participate in Girl Scouting, create an environment that reflects Girl Scout values and ideals, manage volunteers' experience with Girl Scouting, and keep girls and volunteers as safe as possible. The national office provides support materials to all councils to ensure that the Girl Scout experience is nationally consistent.
Girl Scouts - North Carolina Coastal Pines (GSNCCP) serves approximately 26,000 girl and adult members in 41 central and eastern North Carolina counties including:  Beaufort, Bladen, Brunswick, Carteret, Chatham, Columbus, Craven, Cumberland, Duplin, Durham, Edgecombe, Franklin, Granville, Greene, Halifax, Harnett, Hoke, Johnston, Jones, Lee, Lenoir, Martin, Moore, Nash, New Hanover, Northampton, Onslow, Orange, Pamlico, Pender, Person, Pitt, Richmond, Robeson, Sampson, Scotland, Vance, Wake, Warren, Wayne, and Wilson.