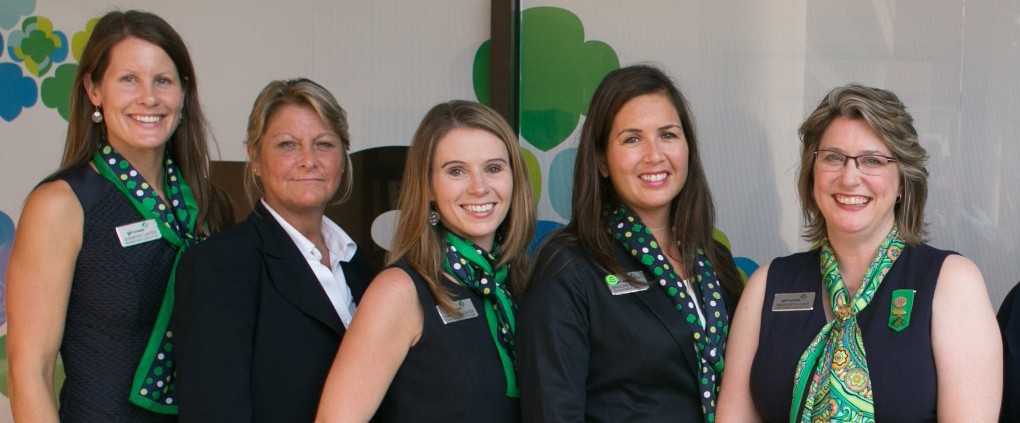 Careers
Camp and Outdoor Program Director
Full Time, Any Service Center
We're looking for a Camp and Outdoor Program Director who can reside at one of our resident camp properties during the summer season (June- August) and provide support for our troop camping and outdoor education programs throughout the year. This position will currently work with our resident camp located on the Pamlico River in Beaufort County. The perfect candidate is a creative, organized self-starter with previous camp leadership experience and strong interest in issues affecting girls. Girl Scout experience is preferable but not required. A Bachelor's Degree, working knowledge of ACA (American Camp Association) guidelines and experience in recruiting, training and supervising staff desired.
The Camp and Outdoor Program Director is responsible for supporting and retaining adult volunteers and girl members by providing, developing and delivering camp and outdoor education program resources, as well as developing and maintaining partnerships to assist volunteers in their work with girls throughout our 41-county footprint. The Camp and Outdoor Program Director will provide the development, coordination and delivery of quality program including events, curricula, and additional resources in alignment with the Girl Scout Leadership Experience related to outdoor programming and training. Frequent evening and weekend work required.
This position is full-time, exempt and may be housed in any of the four service centers (Raleigh, Fayetteville, Goldsboro, Wilmington) outside of the summer resident camp season. To apply email a cover letter, resume and references to Keli Diewald, Camp Program and Outdoor Education Executive.
Community Outreach Specialist
Part Time, Temporary - Multiple Locations
Girl Scouts North Carolina Coastal Pines is looking for an energetic, fun and creative individual who relates and understands the development needs of youth and who enjoys working with girls. As a programming assistant you would be responsible for the development and implementation of age appropriate programs designed to build leadership, self-esteem, assist girls in developing new skills, and promote team building. Must be able to work with upwards of 20 girls at a time and ensure their safety by enforcing appropriate safety regulations and emergency procedures. Applicants must be a high school graduate and have reliable transportation. Experience working with children is a must. EOE.