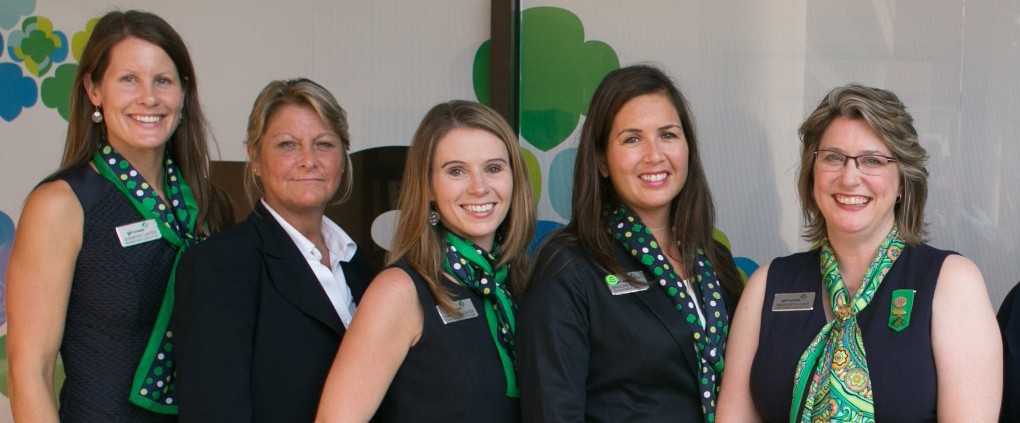 Careers
Community Outreach Specialist
Part Time, Temporary - Multiple Locations
Girl Scouts North Carolina Coastal Pines is looking for an energetic, fun and creative individual who relates and understands the development needs of youth and who enjoys working with girls. As a programming assistant you would be responsible for the development and implementation of age appropriate programs designed to build leadership, self-esteem, assist girls in developing new skills, and promote team building. Must be able to work with upwards of 20 girls at a time and ensure their safety by enforcing appropriate safety regulations and emergency procedures. Applicants must be a high school graduate and have reliable transportation. Experience working with children is a must. EOE.
Membership Director - Multiple Locations
The Membership Director is a full-time position responsible for implementing recruitment, retention and development processes through various membership initiatives directed at Girl Scouts including projects in underrepresented areas. This role will provide direct support and guidance to current troops as well as develop specific initiatives that support area and council wide goals.
Additionally, the Membership Director oversees teams of volunteers who work in partnership to accomplish the mission and with a Recruitment Director to grow membership, as well as cultivate community partnerships. Individual should have excellent communication and presentation skills, customer service and supervisory experience, strong human relation skills, and the ability to manage multiple on-going projects in a fast pace, diverse environment.
Qualifications include Bachelor's degree and equivalent experience; Girl Scout experience is preferable, but not required and Spanish-language skills a plus. Evening and weekend work required. Competitive salary, excellent benefits. EOE.
Wayne and Duplin Counties: Please email cover letter, resume, and salary requirements to Jennifer Carter, Membership Executive.
Controller
Seeking a high-energy, hands-on, team player will who support the core values of the organization. Position located within the Finance Department.
Responsibilities
Management of the financial systems for the organization
Development of business processes and policies
Development of annual operation and capital budgets
Train staff and volunteers in financial applications
Prepare relevant financial analyses and reports for all levels of the organization
Leadership and management of finance staff
Qualifications

Bachelors degree
5+ years non-profit accounting experience
CPA preferred
Excellent technical, written, and verbal communication skills
Supervisory experience is a must
Send cover letter, resume, and salary requirements to
Cathy Stipe
, Chief Financial Officer. Competitive salary, excellent benefits, EOE.
Retail Shop Associate
Our council is looking for a friendly, creative, motivated person to fill the Retail Shop Associate position in our Raleigh store location. Duties include sales, receiving shipments, and some travel. Hours vary from 12-19 hours per week.
Qualifications:
High School dipolma
Retail/Office experience
Customer Service skills
Data entry
Web skills
Dependable and accurate
Must be at least 18 years old
Excellent communication skills
Must be able to work day and evening shifts as well as weekends
Contact
Lanora Atkins
, Retail/Shop Director, with resume and cover letter.