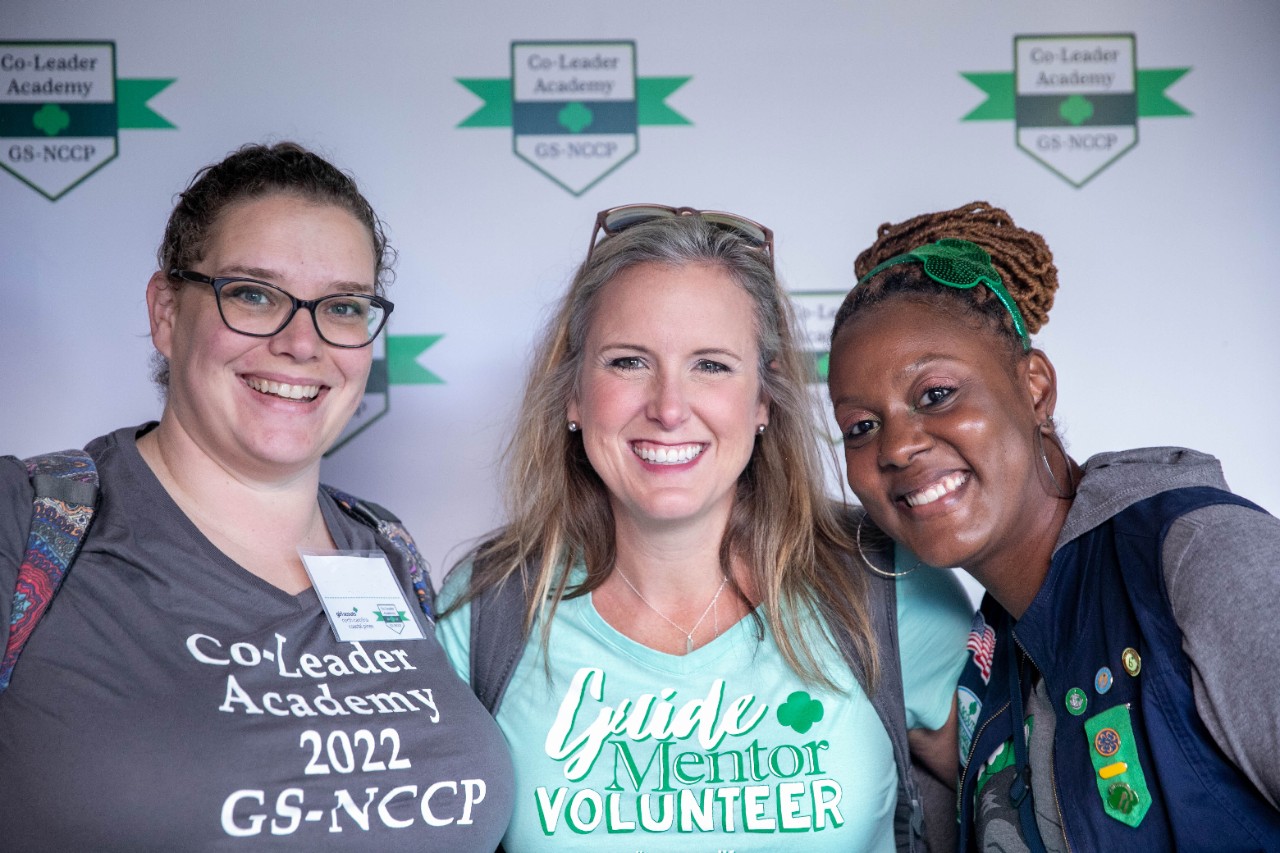 Service Unit Teams
Whether you've just joined your service unit team or are a Girl Scout volunteer veteran, we have a ton of great trainings and resources to make this the best year ever for your area(s)!

Required Service Unit Team Member Trainings
Position trainings are required for volunteers who serve in designated service unit roles. Most of these trainings are provided in-person by council staff or at the council's annual Administrative Team Conference. Online training and webinars are available for some roles.
Adult Recognitions Coordinator Online Training

Mentor Coordinator Online Training

Family Partnership Online Training

Program Coach Online Training

School Captain Online Training

Media Coordinator Online Training

Workshops, Webinars and Enrichments for Service Unit Team Volunteers
Mastered the required trainings and looking for something new? Enjoy these additional opportunities for learning and growth in a service unit role.
Service Unit Admin Team Webinars

Our service unit webinars are designed to keep our teams up-to-date on council news, events, activities, and more! Interactive and informative we'll share valuable tips and ideas with you each quarter.

Register for an upcoming webinar


Council-Level Adult Awards and Recognitions Webinars

Nominate a deserving volunteer from your area to be recognized at the council's Annual Adult Recognitions and Awards Luncheon for their outstanding service. Learn how at an upcoming council-level adult awards and recognitions webinar.

Register for an upcoming webinar

Service Unit Meeting Programs and Enrichments

We are updating our enrichment catalogue for the 17-18 year. More information coming by September 1!