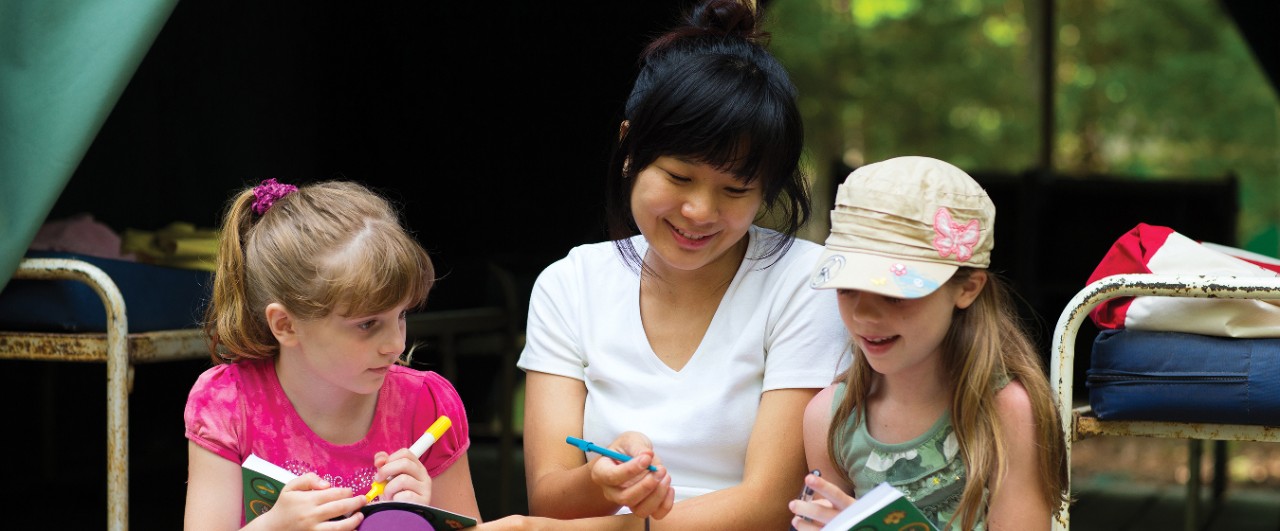 Volunteer Learning and Support
Whether you're a new volunteer or you've been with us a while, we've got you covered! We offer a variety of trainings, resources, and learning opportunities for volunteers because after all, learning, developing new skills, and going on new adventures isn't just for the girls – it's for our volunteers too!
Looking to chart your course? Use our Volunteer Roadmap to find answers to your most frequently asked questions, an overview of our curriculum of trainings, and more!
Additionally, view our Activities listings to see upcoming trainings near you.

Volunteer Leadership Development Events
Nothing beats our leadership development events to network with other volunteers, make new friends, and learn valuable skills to enhance and enrich your leadership journey.  

Leaderee
A weekend event, held each year in October and April, is packed with a variety of sessions to choose from. You'll gain new knowledge, essential skills, and required certifications.

Discoveree
These one-day events focus on core Girl Scout themes and programs to hone your skills and knowledge. Held twice a year; timing and location varies.



If there is a training that you would like to see offered in your area, fill out our training request form and we'll be in touch to work out the details.

Join our Team of Adult Learning Facilitators
We're always looking for volunteers to join our team of adult learning facilitators.  We welcome current and past volunteers, parents, and community members interested in supporting the Girl Scout mission. If you'd like to learn more, fill out our interest form to get started.